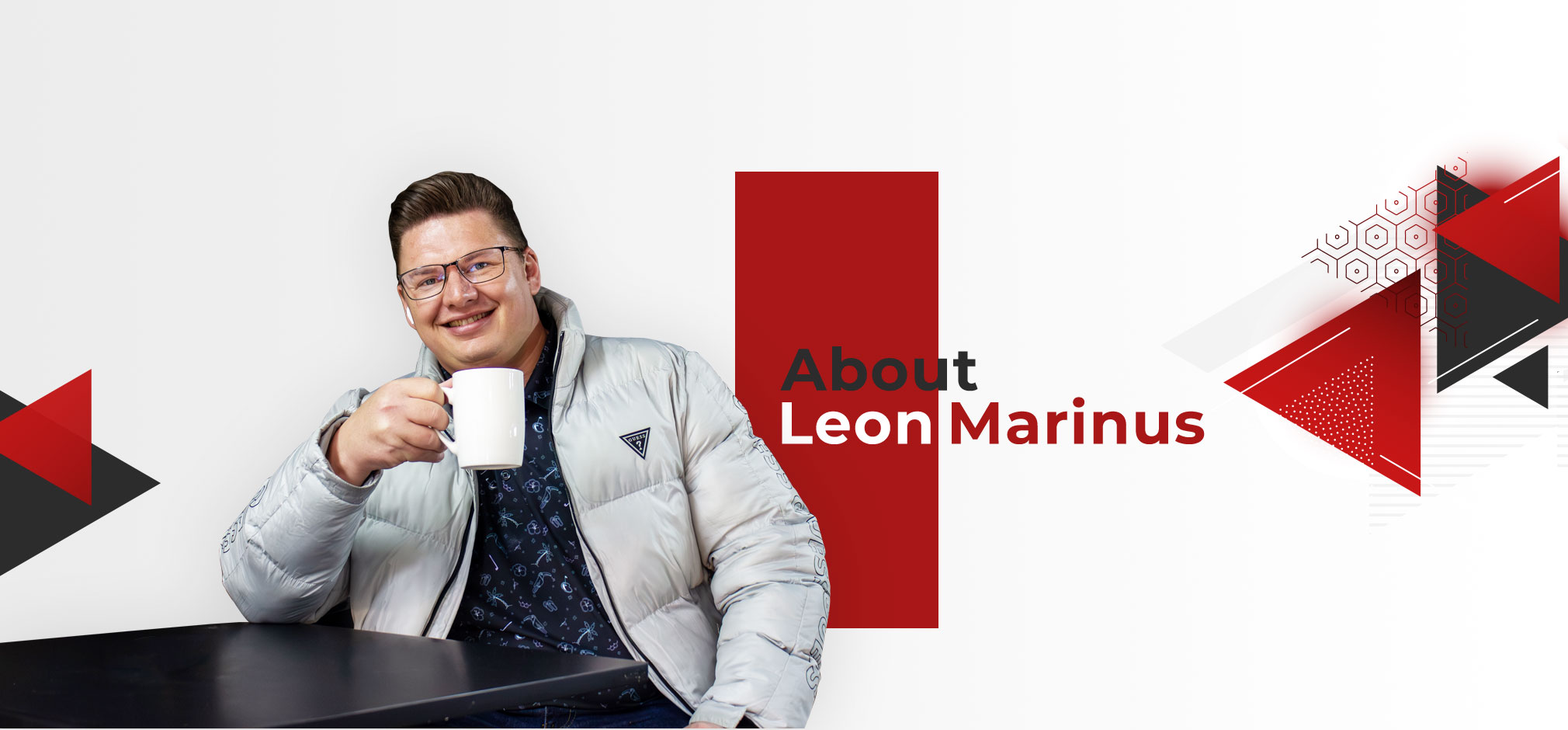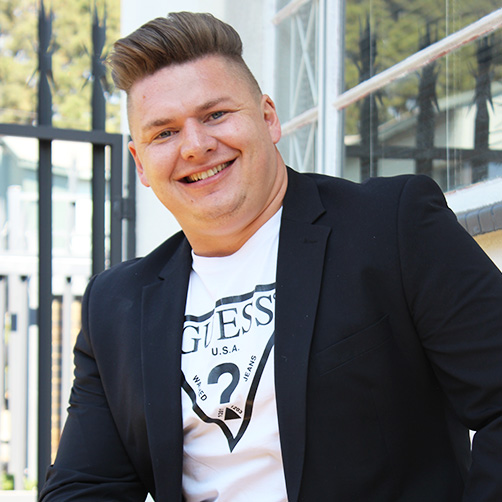 Unstoppable Force in Business Innovation
and Leadership
Discover the dynamic persona that is Leon Marinus, a lauded entrepreneur and master strategist anchoring his operations in the vibrant, pulsating heart of South Africa. Celebrated as a trailblazer in his field, Leon's illustrious journey is adorned with a multitude of accolades and commendations, underscoring his prowess in business growth and innovation.
With his leadership marked by the perfect blend of vision and strategy, Leon has served as the Vice-President of the Roodepoort Chamber of Commerce & Industry, shaping the commercial landscape while bringing home prestigious awards such as the Certificate of Excellence in 2017 and the revered Thanks – Business of the Year award in 2018.
Not one to rest on his laurels, Leon also holds the reins as the Chief Executive Officer of three thriving companies, a testament to his exceptional entrepreneurial spirit and astute leadership. His endeavours have earned him the highly-coveted Entrepreneur of the Year award not once, but twice, solidifying his place amongst the pantheon of successful business leaders.
Leon's brainchild, ATKASA – Digital Agency, an all-encompassing marketing powerhouse, is ranked consistently amongst South Africa's top marketing agencies. The firm has set an industry benchmark by winning over 7 Service Excellence awards, revolutionising cross-channel marketing and expanding the horizons of digital engagement.
Renowned for his insightful business expansion strategies, Leon's contributions extend beyond the boardroom. He has provided incisive analysis on popular platforms like the investigative journalism show, Carte Blanche, made multiple appearances on radio stations, and his entrepreneurial journey has been featured in several print and magazine publications.
Not just confined to South Africa, Leon's influence has spanned the globe. He's been invited to grace numerous international stages to inspire, train, and present on topics close to his heart, reaching an audience numbering in the hundreds of millions on the Good Morning Africa show alone.
Join the riveting journey of Leon Marinus as he continues to chart the course of business innovation, steering it towards new horizons with his trailblazing vision and unwavering determination.
Business Growth Strategies with a Global Reach

Leon's speaking engagements and training seminars have taken him from local stages to international venues in Botswana, Zimbabwe, Mauritius, the USA, and the UK, to mention a few.
Furthermore, Leon holds a Full Membership with the Professional Speakers Association of Southern Africa, and is a distinguished Platinum Member of the South Africa Business Network.
Business Coaching | Public Speaking | Marketing Consulting

Harness Leon Marinus' Expertise in Digital Marketing

Propelling your company's marketing success, Leon Marinus stands at the forefront of Digital and Social Media strategies. Guiding campaign planning and execution, Leon lends his substantial expertise to amplify your brand's presence and impact in the digital landscape.

Leon Marinus: A Voice on the Global Stage
Lauded internationally and at home, Leon Marinus is a distinguished guest speaker known for delivering insightful, high-quality content. To secure Leon's captivating presence for your upcoming conference or seminar, please reach out to leon@atkasa.com

Growth Strategies Coach & Mentor: Leon Marinus
Whether you aspire to carve a niche in online marketing consulting or wish to enhance your professional trajectory, Leon Marinus stands ready to guide you. Drawing from his rich experience and unique insights in business growth strategies, Leon offers transformative training and tools tailored to help you reach your utmost potential.

Comprehensive Business & Marketing Training by Leon Marinus
Achieve remarkable success with Leon Marinus' expert training in all aspects of cross-channel marketing. Designed to fit both individuals and groups, his training programmes amplify your digital footprint and streamline efficiency, empowering you to conquer the competitive business landscape.
If you would like to know more about the services offered by Leon Marinus and how they can help you achieve your business growth strategies, be sure to get in touch today for details.